Employee Relations Strategy & Planning
The 5e model
At Mapien we believe developing and deploying an effective employee relations strategy requires careful assessment of the current state.
And engaging a client's senior leadership team is the first step.
Moving through Mapien's 5e model ensures employee relations issues are unpacked and considered in the formulation of the ideal future state.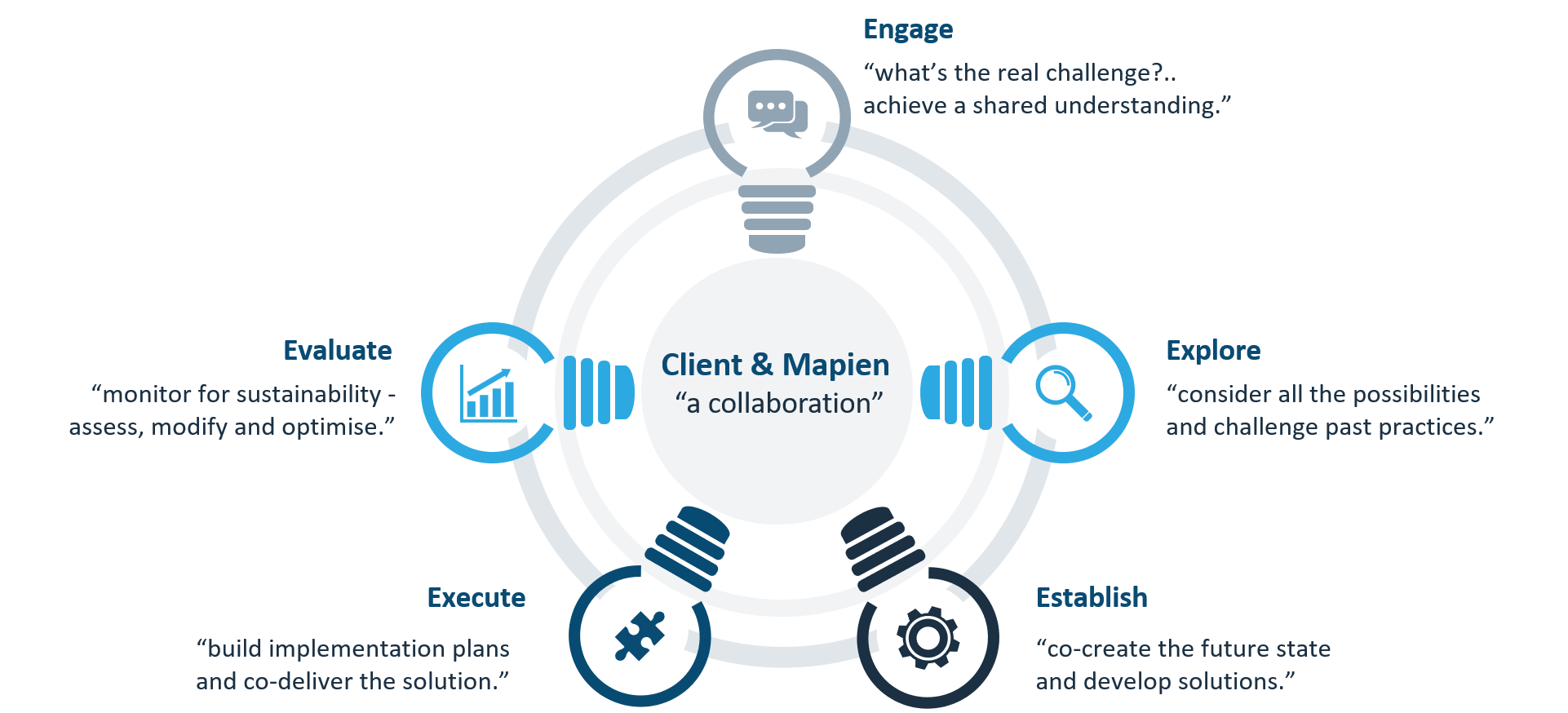 With a history of developing strategies for clients that range from listed tier one organisations through to private contractors, Mapien is ideally positioned with experienced and contemporary consultants to position your business for the future state of work.