MAPIEN = Map + Sapien
We solve people problems using experience, technical capability, data and behavioural science. The reference to the scientific name for humans is also the Latin word for Wise, thereby capturing the specialist expertise and multi-disciplinary wisdom we bring to our clients.
We are people cartographers.  We create bespoke maps for clients to navigate their landscape by anticipating and identifying the obstacles in their path; leading our clients through step by step.
Our promise is to partner with clients to advise and deliver the people impact they desire.
We are MAPIEN.
We are Workplace Strategists.
Our strengths, and the way we set ourselves apart from others, come from:
Looking at projects, issues and tasks holistically, from a multi-disciplinary perspective
Knowing what questions to ask and applying our extensive experience, proven methodologies and intellectual rigour in addressing those questions
Being industry leading experts on the latest legislation, relevant research and at the forefront of current organisational trends
Understanding the practical impact in workplaces of decisions and actions by leaders and managers
Believing that people make the greatest impact to your business.
Mapien recognises that we have both the opportunity and the obligation to contribute positively to the marketplace in which we operate, to the people with whom we work, to the environment in which we live and to the community of which we are a part. Our contribution is aligned with our core values of Integrity, Flexibility, Leadership, Courage, Excellence and Fairness. 
Our consulting model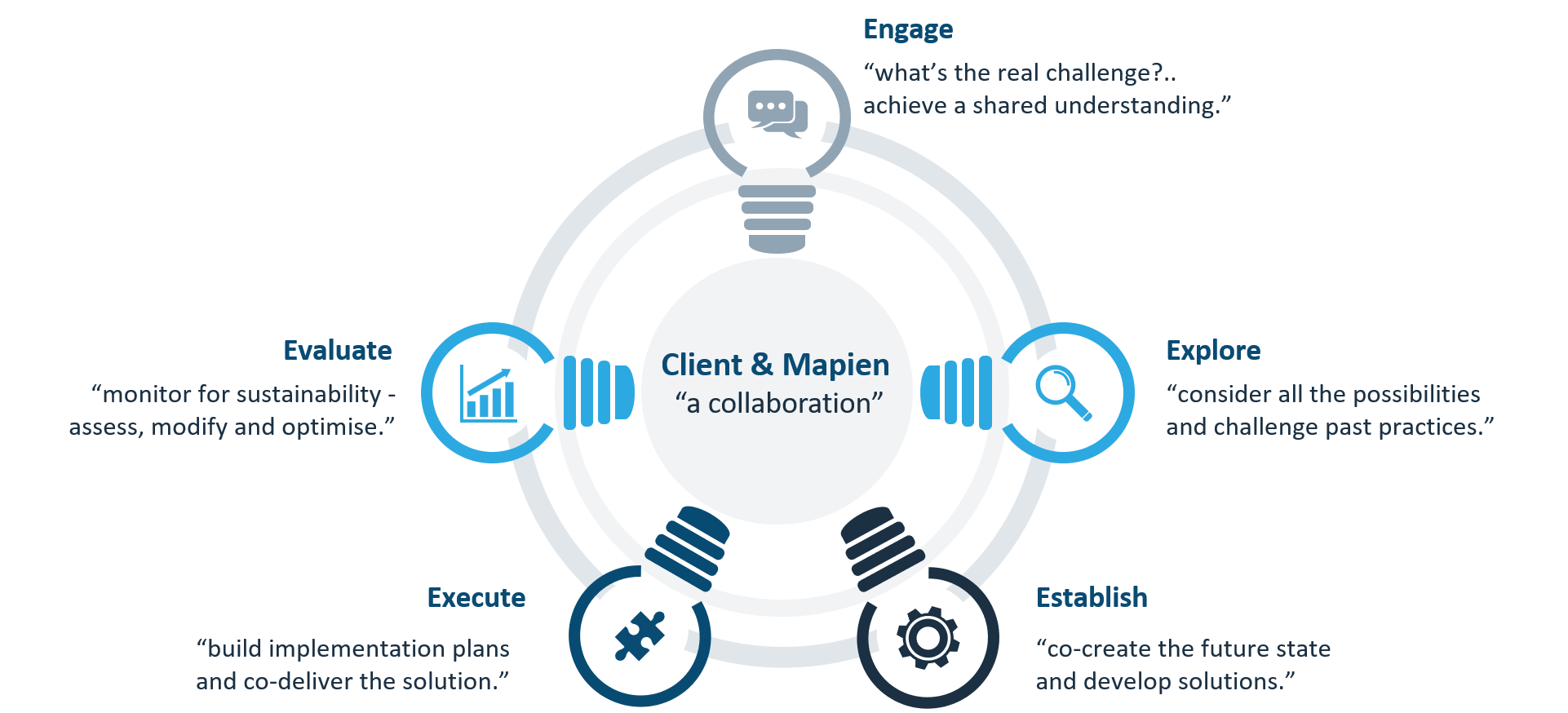 Collaborative partnership model
Mapien's collaborative partnership model allows us to attract and align with the best in the business to provide pragmatic people solutions to enable success.
Click here to see our Mapien alliance members.