Events & Training Workshops
Mapien offer a variety of events  which we will list on this page as they are scheduled.
We also offer a variety of tailored, in house training programs and workshops, as well as public training covering  topics across all areas of People solutions.
Facilitated by expert practitioners with hands-on industry experience, our training courses combine technical knowledge and practical application, to provide participants with a comprehensive understanding of the subject matter.
Topics for in-house training
Advanced negotiation skills
Core performance counselling skills
Effective disciplinary action
Employment law essentials
Fair work basics
Handling workplace grievance
Making enterprise agreements
Negotiation essentials
Managing ill or injured employees
Workplace discrimination & bullying
Workplace investigations skills
Work health & safety legislation – the fundamentals
Art of HR policy writing
Behavioural interviewing
Crucial skills for contact officers
Early conflict resolution
Practical understanding of HR functions
Strategic remuneration & rewards
Tips for tackling tough conversations
Trusted Leader Program
Growth for resilience
For further information, please contact us at hello@mapien.com.au or phone +61 7 3833 1200
Trusted Leader Masterclass | Delivered Digitally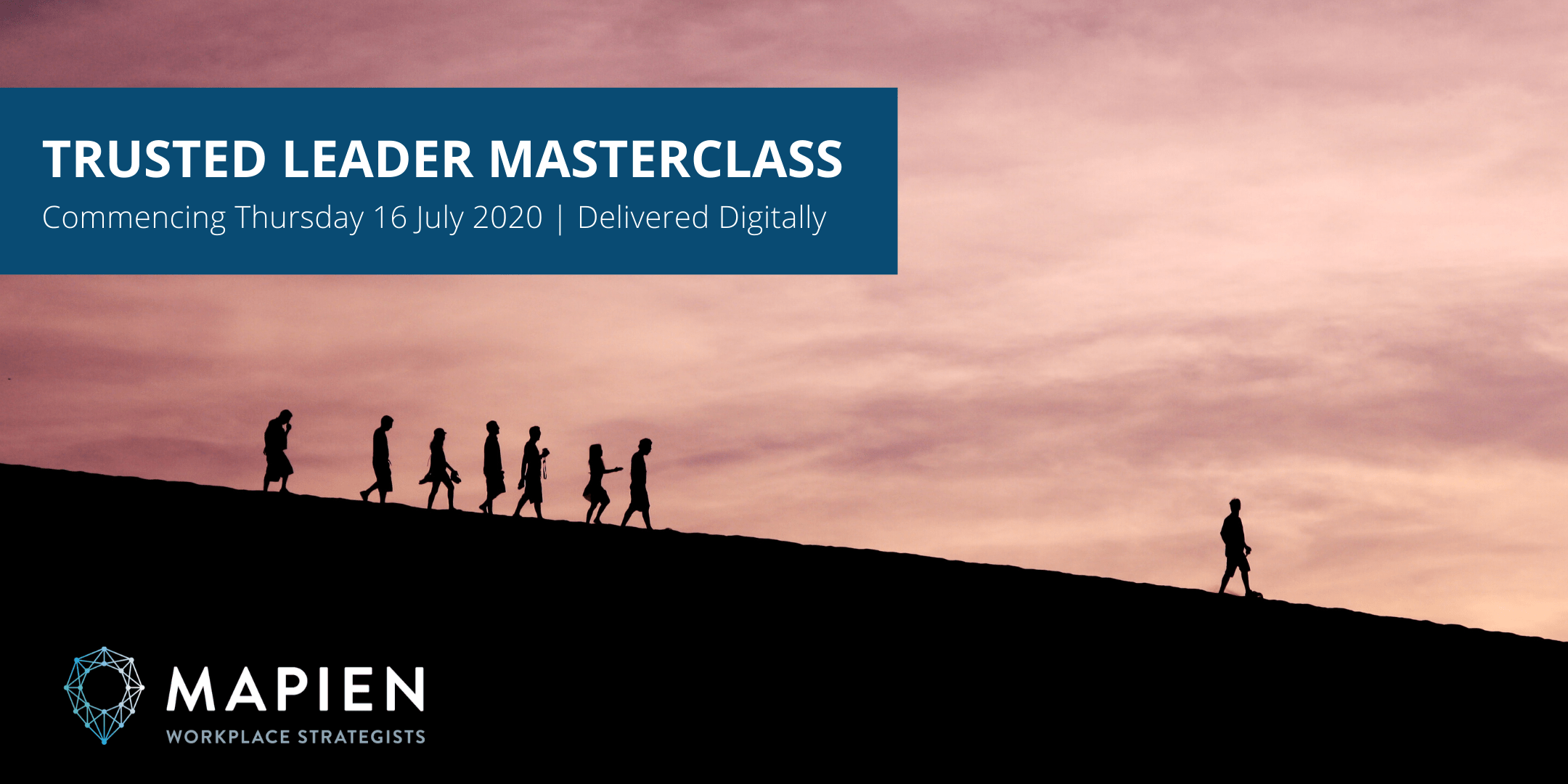 Need help building teams who can perform in our new marketplace?
How can a remote team work for your business?  Our Trusted Leader Masterclass offers practical & sustainable approaches, tools and leadership behaviours for teams who are virtual, office-based, or a combination of both. Build trust, connect, engage & see the results!
5 weekly, 90-minute digital workshops
Commencing Thursday 16th July | 1.00pm – 2.30pm
Workshop Dates:
Thu 16th July | Wed 22nd July | Thu 30th July | Thu 6th August | Thu 13th August.
Cost:
$900+GST per participant, with a 25% saving for each additional person who registers from your organisation.
Click here for more information and to register.