Events & Training Workshops
Mapien offer a variety of events which we will list on this page as they are scheduled
We also offer a variety of tailored, in house training programs and workshops, as well as public training covering  topics across all areas of People solutions.
Facilitated by expert practitioners with hands-on industry experience, our training courses combine technical knowledge and practical application, to provide participants with a comprehensive understanding of the subject matter.
Topics for in-house training
Advanced negotiation skills
Core performance counselling skills
Effective disciplinary action
Employment law essentials
Fair work basics
Handling workplace grievance
Making enterprise agreements
Negotiation essentials
Managing ill or injured employees
Workplace discrimination & bullying
Workplace investigations skills
Work health & safety legislation – the fundamentals
Art of HR policy writing
Behavioural interviewing
Crucial skills for contact officers
Early conflict resolution
Practical understanding of HR functions
Strategic remuneration & rewards
Tips for tackling tough conversations
Trusted Leader Program
Growth for resilience
For further information, please contact us and one of our Mapien Workplace Strategists will be in touch within 24 hours.
Join our Webinar: Workplaces in 2021 - Getting it right! | Wednesday 9th December
Join our panel of experts as they discuss how to get the right balance between employee productivity, performance and wellbeing in 2021.
Mapien Director, Nadia Taylor will facilitate a panel discussion with experts in their field – Blake Redding, Sarah Pettit and John McKenzie as they provide some practical tips on how to ensure a healthy and productive workplace and discuss  whether we should  revert back to 'normal' or  shape the 'new normal'?
Our panel of experts will cover:
Employment landscape in 2021
Workforce planning
Successfully managing a hybrid workforce
Keeping employees healthy, engaged and productive
Budget and migration program planning.
Date: Wednesday 9 December 2020 | Time: 11.30am (AEDT) | Via Zoom webinar
Trusted Leader 2021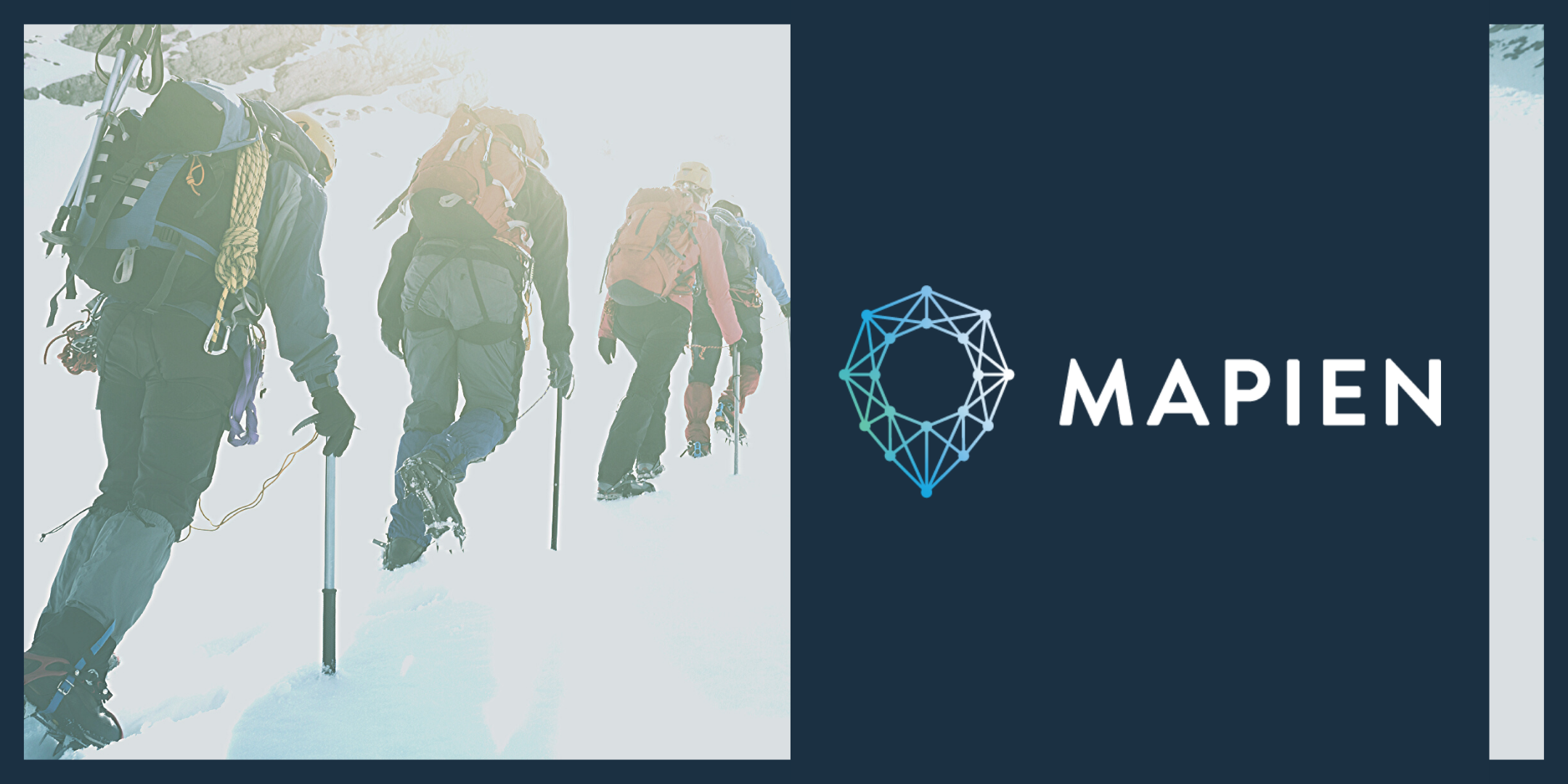 Mapien's Trusted Leader Program provides individuals & organisations with the knowledge, strategies & techniques to effectively lead people.
Our award winning Trusted Leader Program has been designed to provide individuals and organisations with the knowledge, practical strategies and techniques to effectively lead people. Based on the Full range leadership model, this program will help you to understand leadership styles and behaviours to develop core leadership, communications and coaching skills.
WINNER OF THE 2015 AUSTRALIAN LEARNING IMPACT AWARDS (ALIA)
Program modules and workshop objectives
This program consists of five, one day modules that are completed over a 5 month period. The program will address the various concepts, skills and behaviours associated with effective leadership for new and developing managers.
At the end of the Trusted Leader Program you will be able to: 
Better engage, align and empower staff
Set and achieve operational goals
Develop effective coaching communication skills
Develop influencing and negotiating skills
Identify the dimensions of Transactional Leadership relevant to the workplace
Develop effective techniques to enhance Transformational Leadership capability
Learn and practice skills for leading with emotions
Outcomes
10% of measurable individual and team performance within an organisation is influenced by transformational and transactional leadership behaviours
Transformational leaders shape employee perceptions – a leader's score on the MLQ360+ can impact up to 25% of their employees' selfrated effectiveness on the job
50% of an employee's discretionary effort on the job can be determined by the right combination of transformational and transactional leadership behaviours
"Leadership is learnable. In fact, based on research only 30% of leadership ability can be attributed to inherited traits such as intelligence, the other 70% can be developed." Professor Avolio (Director of Gallup Leadership) .
Presented by:  Lisa Paton, Associate Director
Dates:
Module 1 | Wed 10th February 2021 | 9am-4pm
Module 2 | Wed 3rd March 2021 | 9am-4pm
Module 3 | Wed 24th March 2021 | 9am-4pm
Module 4 | Wed 21st April 2021 | 9am-4pm
Module 5 | Wed 12th May 2021 | 9am-4pm
Course Price: $3,900.00 (5 days over 5 months)
Location: Mapien | Level 10, 340 Adelaide Street, Brisbane
Included: Course Notes | Morning tea, lunch and afternoon tea.