7 Focus Areas to Strengthen Culture
COVID-19 has tested the strategies of organisations across the world, exploiting fragilities and vulnerabilities in every industry.
Through such challenges, culture responds in much the same way: strong cultures can endure and even strengthen through tough times, whereas weaker or toxic cultures are exploited and will impede the performance required to execute strategy and survive.
With this reality in mind, we recently hosted a webinar that brought together expert thinking and experiences to help explore ways leaders, HR leaders, and business owners can recognise opportunities to strengthen their culture in today's marketplace.
We hope the 7 focus areas arising through the webinar are relatable and helpful for your teams and organisation.
(1) Notice the "in-groups", "out-groups", and leader-up
Challenge:
As a result of continuous shifts to working environments, particularly hybrid workforces, the emergence of a stronger in-group and out-group effect are influencing teams' alignment with the overall organisational culture.  What this means is that the sub-cultures that have always existed across our businesses are in some cases becoming more variable and ultimately becoming less aligned and weakening the overall organisational culture.  This is threatening collaboration, which forms the bedrock characteristic of a healthy organisational culture.
Insight:
In exploring this observation, the most important step to take is targeting attention to leadership culture.  Leadership culture refers to HOW leaders are influencing culture.  As leadership teams operate across teams and functions, the most cost-effective and influential opportunity is to initiate a leadership culture session to measure their team's culture, appreciate the strengths that will re-build collaboration, and agree on 3 to 5 very clear, practical, and realistic adjustments to unify teams toward their organisation's performance objectives and values.  Schedule a refocus session within 6 to 8 weeks after this to check progress and create the space for leaders to focus on their people, culture, and collaboration.
(2) Value your values
Challenge:
The topic of culture and values was recognised to be somewhat vague and at times confusing in their definition, thus making them hard to act on.  However, put simply, culture refers to the norms and habits that exist in organisations.  Values are the words used to set the expectation that these norms and habits can align with.  Regardless of how clear and fancy an organisation's values are, every organisation will have a culture.  We can't control, change, or make culture.  All we can do is take steps to nudge, influence, and grow culture.
Insight:
One of our team would be happy to speak further to culture, values, and share our approach to developing culture.  The key focus here is to appreciate that values play a very important part in providing a guide for making and implementing tough decisions (e.g. restructures, redundancies) and are very helpful in forming a point of reference for leaders to initiate a difficult conversation when behaviours not where it needs to be, or connecting positive feedback with behaviour to encourage more.  Please reach out to Blake Redding, if you would like to explore our 3-year culture development framework (that can be accelerated when culture is recognised to be a priority).
(3) Measure the signals that culture is coming to erode performance
Challenge:
Whether proactive or reactive, the use of practical and cost-effective measures to capture the signs that a culture is in trouble is key to help target attention into the right areas.
Insight:
There is a smorgasbord of options to measure these signs, also with a significant range of costs associated to them.  The key factors identified in our session started with those factors that are evidence-based and culture driven thus free to get your hands on.
Key items were:
Psychological safety (Amy Edmondson has published her work online)
Culture behaviours (based on your values)
Inappropriate behaviours (perceptions toward witnessing and experiencing bullying, harassment and/or discrimination)
These types of measures can be cheap to run but extremely valuable to guide attention toward the teams that may need a helping hand.  The moment conversations begin, transition commences.  Reach out to Lisa Paton for specific examples of how these areas have been measured with her clients and affected visible change.
(4) Look beyond the complaint or grievance
Challenge:
With no slow down of complaints or grievances being experienced on the HR front, the pace of dealing with challenging and sensitive people matters is showing no signs of easing.  Though not a product of COVID times, but a relevant insight for all of us today, early recognition of complaints or grievances that are reflective of a systemic or cultural issue should prompt a broader team culture review, rather than immediately stepping through an investigation.
Insight:
Pay attention to the emergence of pockets of people challenges, performance blank-spots, or signs (e.g. absenteeism, claims, staff survey results) that not all is ok amongst a group.  If these sign arise, take steps to provide people with a confidential voice can help to get the "skeletons out of the closet" and into the room to address.
Whether it's a process led by a trusted leader and/or HR team, or an independent who knows your business, exploring the health of the team culture, paying close attention to the "treatable causes" is critical to help inform an approach that is a similar investment to an investigation but can deliver a far greater return on performance and culture gains.  A disclaimer to this insight is to progress with a review on the expectation that action will be taken, demanding sponsorship / support at a leader level who can authorise, or take, steps to act on the feedback.  It was powerful to blend an IR led area with a strong appreciation for culture.  Reach out Conor Fahey to learn more about the ways he has moved on from the "improve toxic culture" recommendation in an investigation report, to adapting investigations to become a culture intervention that initiates improvement.
The other tilt to this conversation was recognising the additional stress and tension most people are experiencing, and therefore the sensitivity that can exist for people when heading into an investigation and/or the mediation that often follows a grievance.  A practical tactic that is helping to improve people's involvement with investigations and/or mediations was to position pre-session coaching to help people frame the situation in the most helpful way, enabling them to become more involved and focused on a resolution to move forward.  Lisa Paton has been experiencing powerful results through this technique and is happy to share more information if interested.
(5) Activate cost-effective and powerful development opportunities
Challenge:
In recognition of development initiatives perhaps being reduced or cancelled in response to tougher than usual economic conditions, the absence of development opportunities can increase challenges for leaders and teams.  This is particularly important because during times of change, new habits and ways of work emerge that can be guided by development opportunities.
Insight:
Therefore, in alignment with the wise words of Larry Raskin (previously HR Director of ADI), "Good coaching and mentoring programs are recession proof", we advocated the activation of mentoring programs to facilitate learning across the organisation, whilst also creating cross-unit collaboration.  Not only do mentoring programs cost very little to run, they can operate as extremely powerful mechanisms to align culture, unite leaders, build talent through your talent, and also open up mentors to reverse mentoring opportunities that can help to strengthen their leadership and agility.
In addition to mentoring, targeted coaching programs can help to provide leaders with a dose of support or development in the areas they need at the right time.  This may be managing tough change, dealing with challenging stakeholders, or stepping up into a new role.
Alex Perey is all over the latest research into what makes or breaks effective mentoring programs and led the methodology to implement a mentoring program for one of our clients.  He's going to share an article that expands on these insights over the next week, and please do reach out to him if you'd like to learn more about the balance of data, research, human emotion, and clever logistic managing to maximise impact whilst minimising cost.
(6) Prioritise development investment to critical roles
Challenge:
As previously acknowledged, the tougher market conditions is reducing the budget being committed to development programs and opportunities.
Insight:
An important consideration for prioritising spend that is available was flagged as critical roles.  Specifically, those roles in the business that have the greatest impact on strategy execution should be viewed as "front of the line" to receive opportunities to undertake self-directed or business-directed development opportunities.  It's also important for leaders to recognise, encourage, and share, examples of their people finding ways to operate differently to help the team achieve their goals.
(7) Position performance management as part of your culture
Challenge:
When Scott Morrison pushed a mandatory work from home for all people that could in March, there was a high level of sensitivity leaders had in managing or checking performance.  This was reflected by much feedback in the various wellness surveys that reflected people's high satisfaction with communication and a tendency to crave more task feedback in a one-on-one setting.  However, 6-months later, there is a stronger sense of need to take steps to strengthen and assure productivity to maintain viability in a tough market.
Insight:
To leverage the connections that have been carved out during COVID and take advantage of the way values can help to start a conversation, the alignment of performance with values is a practical way to make it easy for leaders to bring up performance standards.
A way to improve how leaders may initiate such a conversation was also to acknowledge the absolute requirement to give trust during these times so that people have the autonomy to adjust what/how they do what they do to achieve required output.  This intent or approach can then help to drive a focus of performance goal setting and management toward "change the behaviour, not the person", such that performance management conversations are positioned to guide behaviour with the trust the person can do it.  Of course, if this approach isn't having a genuine impact on performance, it then creates a credible platform to move toward more formal performance management approaches that is equally important for upholding a culture that values performance.
Is mental health literacy strong in your leadership team?
To build on our commitments to share practical and evidence-based insight to help our connections make the decisions and implement tactics to strengthen wellness, our next webinar will be bringing together our organisational psychology, industrial relations, medical expertise ,and strategic HR to hone in on mental health literacy of leaders.
If you're wanting to learn about the ways we are seeing the lack of mental health literacy in leaders creating pain or strain and how to practically achieve positive gains, attend our next Wellness Webinar scheduled for Wednesday 7 October 11:00 to 12:00 (AEST).
Register your interest here!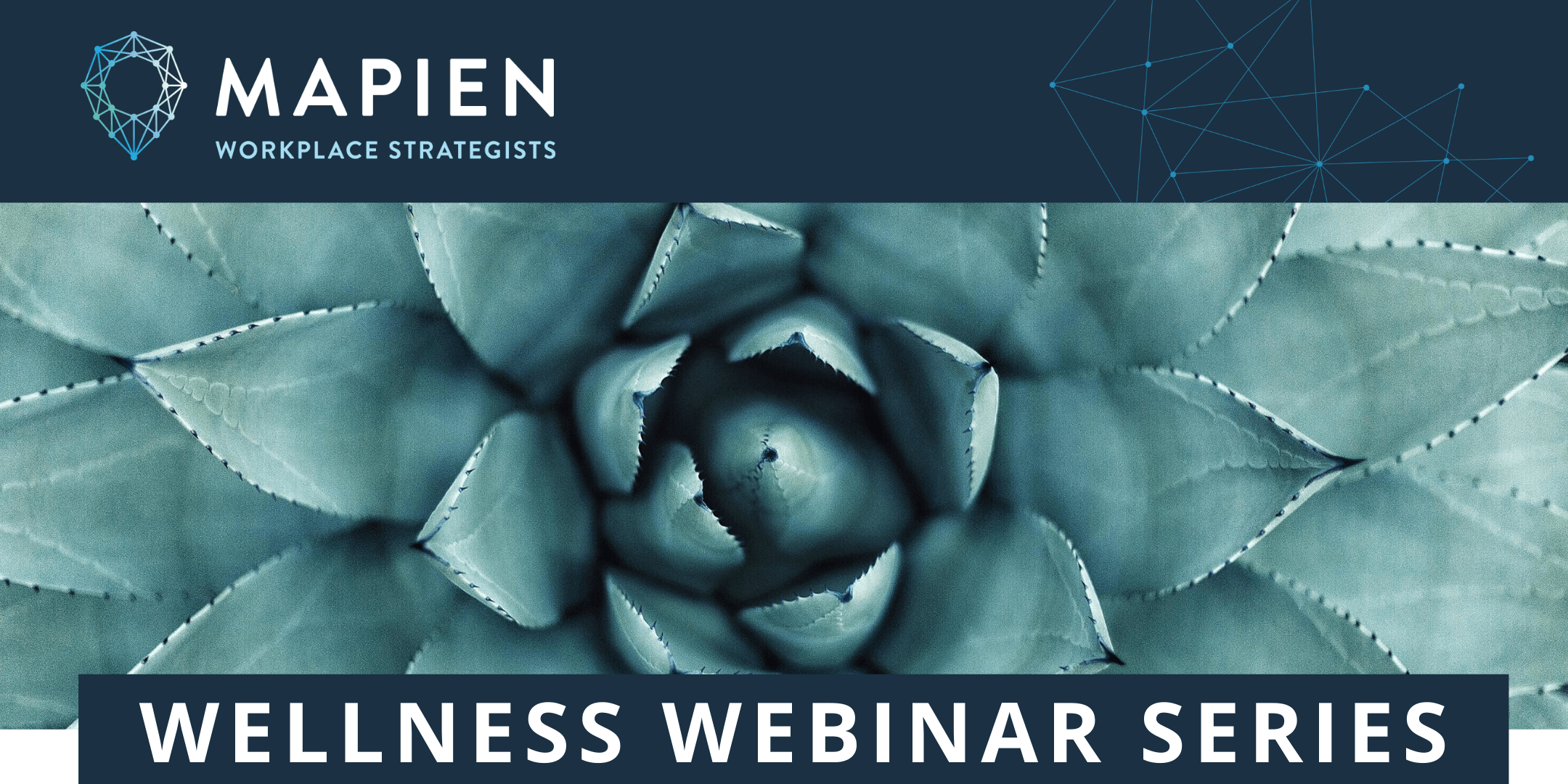 Connect with us...
Want to learn more or need some help strengthening your team's culture?  Connect today.  Contact us and a Mapien consultant will be in touch within 24 hours.