The classic line by the Soup Nazi from the 1990s sitcom Seinfeld is well known and has been repeated over and over, with just the slightest tweak to suit the situation at hand. We've all heard it and maybe even used it.
In a recent matter before the Fair Work Commission, the question of whether an employer can reject a request from an employee to take Annual Leave has been addressed. Ultimately, an employer can say 'No Annual Leave for You', but there should definitely be some genuine business and operational reasons behind this.
The Christmas festive season is always busy, no more so than for those working in the retail industry, which is where this tale takes place. The Employer in question, Harris Scarfe, had a well communicated 'black out period', where employees were informed that no Annual Leave would be approved, due to the Christmas period being the busiest period of the year for the organisation, unless there were extenuating circumstances.
The Employee requested Annual Leave in August, claiming that this was the only time of the year her husband was able to have leave, that she and her daughter wanted to celebrate their birthdays together, they had planned to go away, and she had provided adequate notice. Following a review of the application and the circumstances provided by the Employee, Harris Scarfe declined the application because the store was not able to "operationally accommodate" the request, due to the Annual Leave period requested falling in the Company's "busiest trading period".
The review
In reviewing this matter, the Commissioner in question considered the request for leave in the context of s88 of the Fair Work Act, which states:
"S88 Taking paid annual leave
(1) Paid annual leave may be taken for a period agreed between an employee and his or her employer.
(2) The employer must not unreasonably refuse to agree to a request by the employee to take paid annual leave."
Further to this, the Commissioner considered the reasonableness or unreasonableness of the decision, which focussed on genuine business grounds. In considering the reasonableness of the decision, the Commission turned to Adriana Stevens v Horsley Park Supermarket Pty Ltd T/A Carlo's IGA Horsley Park [2017] FWC 4626, which is quoted as follows:
"[47] It is clear from s. 88 (2) of the Act that an employer must not unreasonably refuse to agree to a request by an employee to take paid annual leave. Whether there has been an unreasonable refusal to agree to a request to take paid annual leave is a matter that involves careful assessment of all of the particular circumstances of each case. Matters such as the nature and size of the employer's business operation, and the period of notice provided for any requested leave, are matters of significance in any assessment of whether a refusal to agree to leave was unreasonable.
[48] Small and medium size businesses who have fewer employees would ordinarily experience greater difficulty making arrangements to cover for the work of employees who are absent on leave. In addition, certain business operations have particular periods of high demand or activity during which leave requests would not usually be approved. A decision to refuse a request for annual leave which is based upon genuine, sound business reasons would not usually be held to be unreasonable."
Ultimately, in the Harris Scarfe case, the decision was found to be reasonable, with the Commissioner stating, "a decision to refuse a request for annual leave which is based upon genuine, sound business reasons would not usually be held to be unreasonable".
What does this mean for Employers?
The Christmas festive season is the busiest time of the year for a lot of employers, as is the Easter period, which follows shortly afterwards.
What's important to remember is the "busiest time of the year" for your organisation doesn't have to align with the festive season on a calendar.
For those in the Berry picking industry, September to November is the busiest for you. For Avocados, it's June to August and for Cotton it's April and May. For those operating in Accounting, the end of Financial Year and the annual Tax time are grind-time for you, and thanks to New Years resolutions, Gym employees should expect January to March to be nothing but business.
Regardless of the industry or field of work you operate in, you are likely to have peak periods, where you need employees to be at work.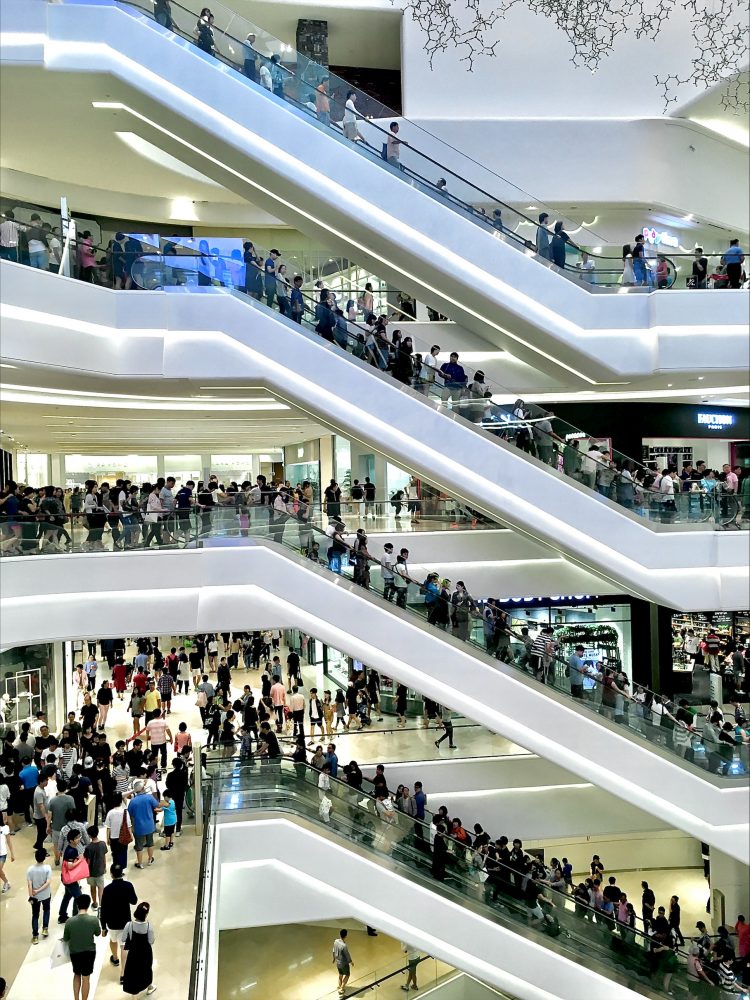 Takeaways
The advice that comes from this tale, is to take a look at your year ahead and consider if there is a requirement to have a 'black out' period, and communicate this clearly to your employees, giving plenty of notice. Employers should still treat each application on its merits, giving it due consideration, and if you are going to refuse an application for Annual Leave, be sure to make that decision based only on genuine business and operational grounds, which you are prepared to defend if necessary.
Harris Scarfe was able to successfully defend their decision, because they did this. As frustrating as this was for the Employee, this is a good example of an Employer making and communicating an operationally based directive, giving genuine consideration to the case at hand, making a business-driven decision and then sticking to their guns and defending that decision.
Below are the links to the two cases that are referenced in this article:
Connect with us
Need prompt and practical advice? Please contact us and one of our Workplace Strategists will be in touch within 24 hours.