The update we have all been waiting for! Expanding Employer Sponsored Pathways to Permanent Residency
The Department of Home Affairs has announced its proposed changes to the employer sponsored pathways to permanent residence are expected to take effect from 25 November 2023, subject to approval of updated legislation.  
This is the welcome news many of Australia's large contingent of permanent temporary migrants have been waiting for, after their previous pathway to permanent residence was removed in 2017 by the changes to the operation of the occupation lists at that time.
To have this confirmed so close to Christmas is indeed a Christmas wish come true.
These changes are part of the broader reform process the Government is undertaking to ensure equitable access to permanent residence for all sponsored skilled workers, while also seeking a return to a streamlined skilled migration program that can again adapt and respond to Australia's changing skills needs, as they occur.
Australia is in a global fight to attract skilled workers and the Government has acknowledged the current program is hindering Australia's growth and talent attraction strategies.  Australia is no longer the first choice of destination or skilled migrants, particularly when considered against comparable countries including Canada and Singapore, both of which offer faster streamlined pathways to permanent residence. The system is in desperate need of this redesign, to ensure we can once again attract top talent to our shores.
What are the changes from 25 November 2023?
TSS Visa Holder Changes
From 25 November, there will no longer be a limit to the number of onshore TSS applications that can be lodged in relation Short Term Skills Occupation List (STSOL) occupation.
Currently, STSOL TSS applicants would need to travel offshore to facilitate lodgement of their third application, and also would need to demonstrate an intention to only remain in Australia as a genuine temporary entrant (GTE). This GTE requirement will also be relaxed for this cohort.
Any STSOL visa holders with a visa is expiring before the changes are implemented on 25 November will still need to travel offshore to lodge their third application.  This cohort can then return to wait for the decision, subject to holding an appropriate Bridging Visa, as required.
We are expecting further details to be released in December in relation to the broader TSS program changes that will be introduced, and will provide a further update on these as they become clearer.
Employer Nomination Scheme (ENS) – Subclass 186 – Temporary Residency Transition Stream (TRT) 
From 25 November, the following will apply to 186 permanent visa applications lodged under the Temporary Residence Transition (TRT) stream:
Employers will be able to nominate all TSS Visa holders regardless of which occupation list their approved position falls under.  This broadening of access will apply to 482 visas granted with an occupation on the Regional Occupation List, the STSOL, the Medium-Long Term Strategic Skills List (MLTSSL) and also 482 visas granted under a Labour Agreement.
Nominated occupations and positions will be assessed against the information outlined in the Australia New Zealand Standard Classification of Occupations (ANZSCO).  The nomination occupation needs to be the same the occupation that the person's 482 has been approved under.
TSS visa holders will be required to demonstrate that they have worked in their position with their sponsoring employer for two years full time in the last three years, a reduction from the current requirement for three years full time in the last four years.
It appears the age limit will remain at 45 years for the Subclass 186 visa, and the current Fair Work High Income Threshold (FWHIT) exemption will continue to apply.  What will change is the qualifying employment period for this cohort will also reduce from three years to two.  To access the FWHIT age exemption, a visa applicant will need to have for their sponsoring employer on their TSS visa for two years while earning the Fair Work High Income Threshold(FWHIT) that applies in each year.  The FWHIT is currently A$167,500 per annum, indexed annually on 1 July.
The Department has advised that the COVID-19 related age exemptions will cease at the same time these new measures are introduced.
What does this mean for TSS Visa holders?
If you have sponsored 482 visa holders with a STSOL occupation, this is obviously great news and means they will now have a clear pathway to permanent residence, subject obviously to meeting all eligibility criteria for that visa.
This is not only a great outcome for these employees but also provides Australian employers with the certainty that they will be able to retain these skilled workers in their businesses in the longer term.  Keeping in mind that many of the occupations on the STSOL that have had limited avenues to permanent residence in the last few years are the business expanders and job-creators.
Next Steps...
We can help you re-assess your TSS Visa holders' eligibility for permanent residence and plan for renewal of their current TSS where required.  It is important to note that while we can prepare for 25 November implementation, it may be delayed if the new legislation is not passed in time.   Regardless, it's always good to prepare in advance.
The Department has also indicated that while these changes will mean a higher number of onshore visa holders will be eligible to apply for the 186, the program planning levels will not be increased so applicants should expect an increase in processing times due to the higher volume of lodgements that will occur.   It possible also that for the first time in many years, approvals will reach their limit and processing will halt until 1 July, when the new program level commences.
Our team is excited to be sharing this good news with sponsoring employers and visa holders who weren't eligible up until now.  Please bear with us as we attend to those increased queries. You are all important to us and we are excited to be supporting you on your journey to permanent residence.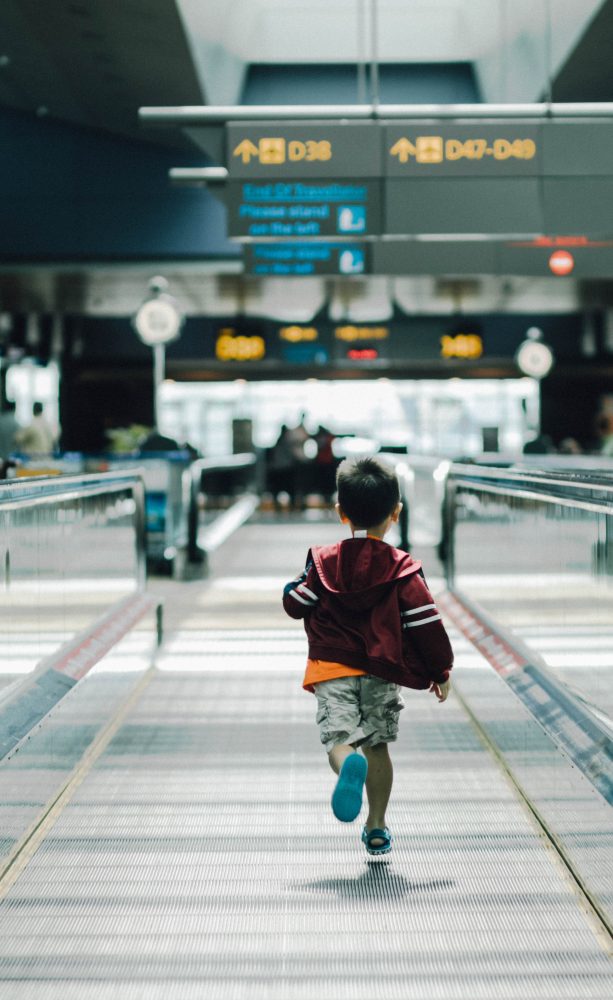 Connect with us
If you have any questions in relation to the above, please don't hesitate to get in touch.