Introducing the Mapien Radar
Your solution to successful recruitment and selection
Our new psychometric assessment solution is scientifically designed to give you confidence in your hiring decisions by seeing the whole picture first and getting the best fit for your role.
Providing a contemporary personality profile and ability assessment, the enhanced report is clearly presented to improve ease of interpretation and selection decision making.
Our psychological reports and skilled consultants deliver concise and impactful insights and direction to ensure you land that perfect candidate.
The Mapien Radar psychometric assessments makes hiring the right people easy! Learn more about how the Mapien Radar can help avoid a bad hire here
Join our Webinar!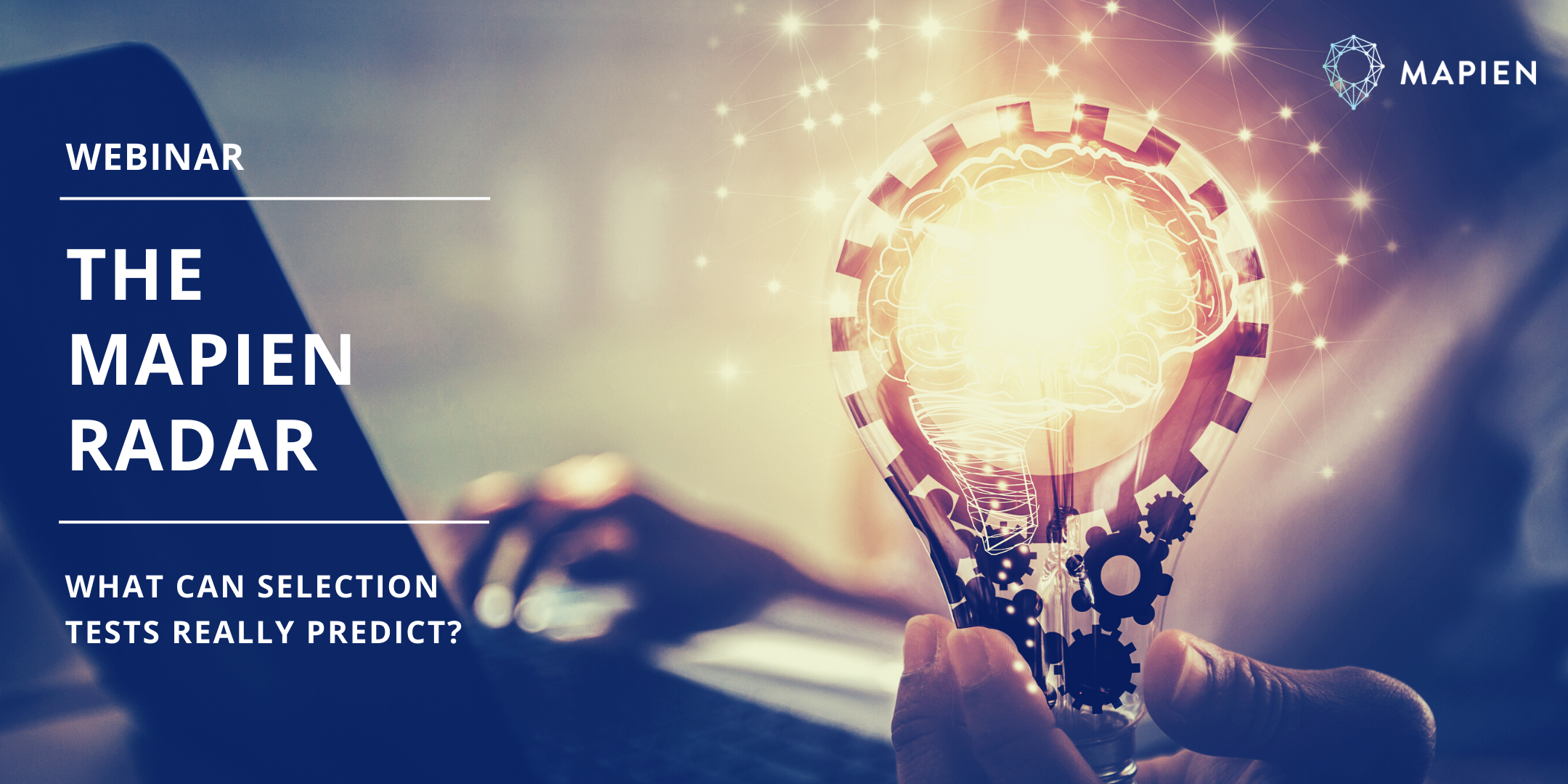 Join us on Thursday 29 October | 12pm – 1pm (AEDT) for our Mapien Radar webinar and find out what selection tests can really predict!
Connect with us...
Want to know more about the Mapien Radar? Contact us and a Mapien Workplace Strategist will be in touch within 24 hours.